In business since 2008, Tyson's Construction is a Full Service Asphalt Paving Contractor that has served District of Columbia, Maryland, And Virginia for many years. Tyson's Construction is Pre-qualified Paving Contractors by Virginia Department of Transportation in April 2011. Tyson's Construction is reliable and dedicated to providing the highest quality materials at reasonable prices. Our expertise is in all aspects of Asphalt Paving including Residential, Commercial, And Government Clients. Tyson's Construction is equipped with the latest technology and Equipment which enables us to accommodate commercial, residential and industrial clients by providing timely and budget friendly Services. At Tyson's Construction, clients' satisfaction matters most. Because Tyson's Construction is a proven performer, most of our business is repeat business. We are confident you will find Tyson's Construction is uniquely qualified and capable of fulfilling your construction requirements.
Over the years, Tyson's Construction has assembled a Professional Team to perform these contracting responsibilities; our reputation has been built on:
Consistency

in providing high quality services

Flexibility

to meet changing customer requirements

Responsiveness

to our customer needs

Reliability

that our customers can count on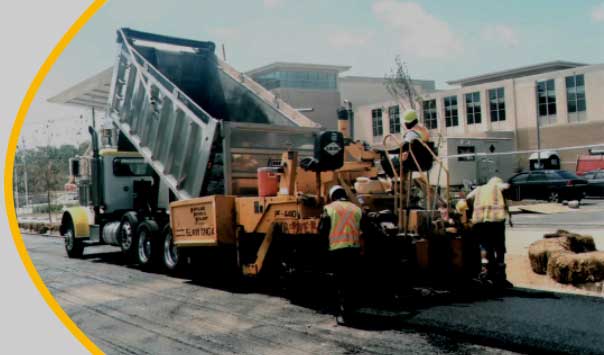 Quality asphalt and concrete driveway street paving contractors in the Maryland, DC and Virginia areas.